Team,
I have been speaking with the team over at AscendEx (CEX) and they would like to see Giveth listed on their platform.
Original listing price for them is $20K but I was able to sweet talk them down to $5K listing plus another $5K for incentives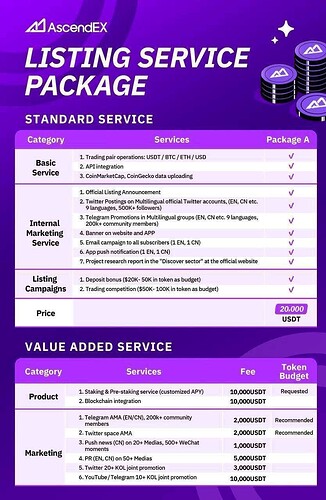 Our incentive program could be similar to these below that they have done in the past:
And here is some information about AscendEx if you aren't too familiar with them:
So, What say you community???
Yes, list it baby!
Nope, the pot isn't sweet enough
Lets chat it out below before moving forward