We are excited to announce our partnership with SuperFluid, a groundbreaking protocol for streaming funds. This integration aims to provide our users with the ability to make recurring donations on Optimism to projects on the Giveth platform, empowering them to support their favorite causes with small, consistent contributions over time. In this post, we'll outline the motivation behind the proposal, the problem it addresses, and the key points of integration.
One-time donations are common, but many users want to contribute to projects with small donations spread out over a longer period.
Feature Details
With the Giveth-SuperFluid integration, users can create recurring donation streams to projects on Optimism.
These photos are only examples and are definitely not the final design.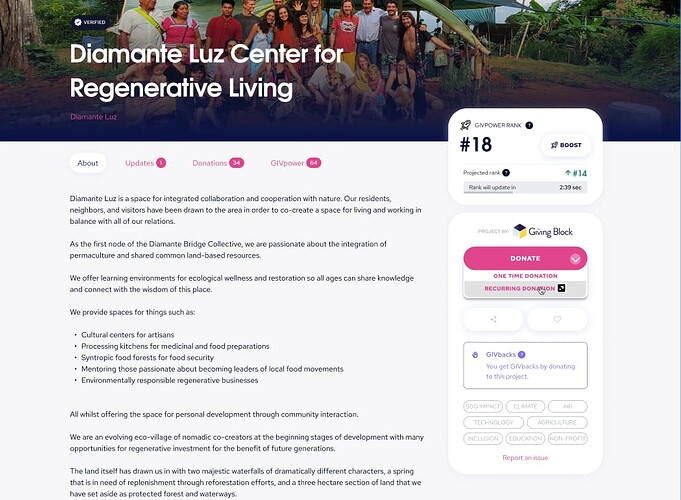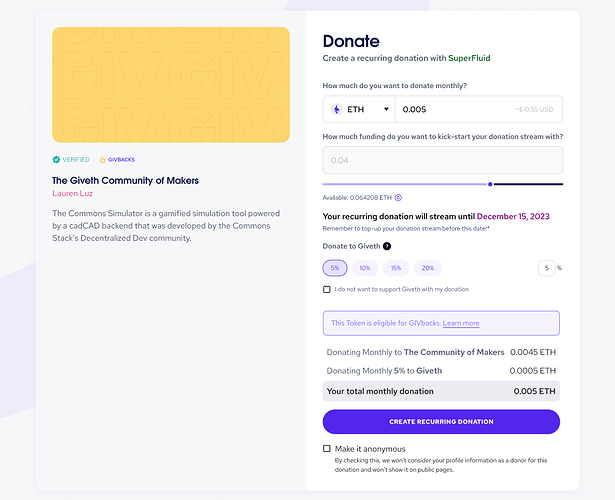 This will allow Donors on Giveth to create Recurring Donations or "Donation Streams", streaming funds by the second from the donor, to the project. Donors can also manage their stream directly on Giveth by increasing their flowrate, topping up their stream balance (and thus supporting the project for a longer period) or cancelling their recurring donation.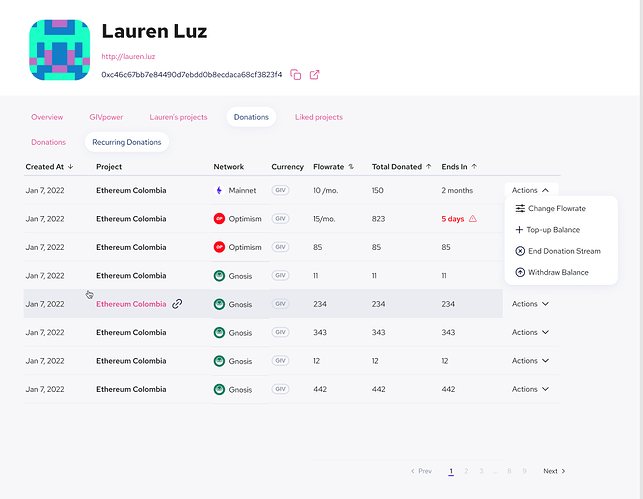 Scope
The integration will primarily focus on incentivizing the usage of this feature on Optimism, with more chains added later. We will be able to make these donations GIVbacks eligible if made to verified projects.
Funding
SuperFluid has agreed to provide Giveth $20k equivalent in funding as part of their grants program along this schedule:
50% will be given as a lump sum to encourage project completion
30% will be distributed after successful deployment on Optimism
20% will be distributed upon seeing that the app is improving usage and liquidity on Optimism.
When
Work will begin on this integration in the coming weeks as we coordinate with the design chapter.