Intro
Howdy Giveth frens!

It was a pleasure to attend the community call this week; praise culture is a real treasure.

Thanks for the space to share a bit about how the trivia game works; we look forward to promoting Giveth and the GIVeconomy in a fun and educational way.
Proposal Information
Proposal description + rationale:
Giveth sponsorship of a 1Hive TV Crypto Trivia game (G3S2).
Proposal Rationale & Details
Fun, learning and shillery of the GIVeconomy and top projects on Giveth.io to an audience of nearly 100 peeps + ~70 active contestants. Please check out this resource that includes an embedded game video and link to a detailed sponsorship 1pgr to learn more.


Expected duration or delivery date (if applicable):
Game 3 of Season 2 will be held on Friday, February 4 at 3pm ET / 8pm UTC
Duration: ~75 mins
Rewards:
$1,000 of crypto GIV + HNY to top 20 finishers
Custom NFTs for podium winners
1 NFBee for game winner
POAP for every contestant
Team Information
Names, usernames, and/or relevant social links for team members :
@twells - game host/coordination/video production
1Hive TV team members Miguel (audio) + Richie (video) attend and work on video post production.
Giveth spokespeeps! Hoping @karmaticacid + @willy can help : )
Skills and previous experience in related or similar work:
1Hive TV had a lot of fun putting this video together with @Griff @karmaticacid @willy for the GIVeconomy: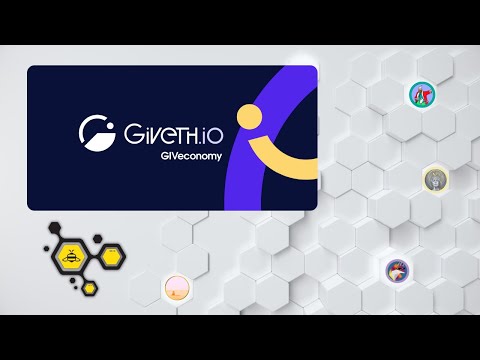 Funding Information
Amount of GIV requested: 4550 GIV
Ethereum address where funds shall be transferred:
0x34706d5c391ffB326801BDeceD11f2DF9B93B30d
More detailed description of how funds will be handled and used:
See event sponsorship 1pgr for the breakdown.
Note on funding uses:
33% trivia rewards
33% contributor compensation
33% TV project treasury to be staked on the GIVgarden