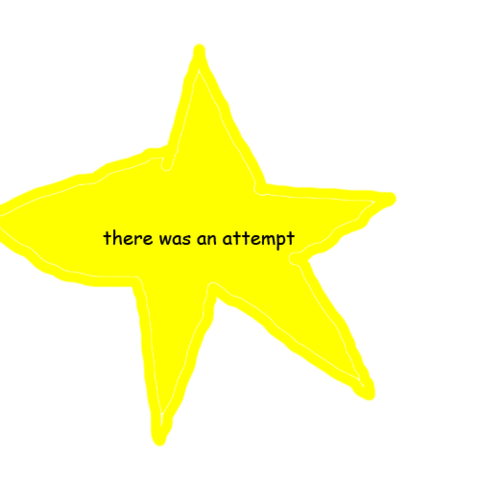 we already tried not just once but twice, the third must be a charm :´)
Stripe was beautiful but didn't want us (I'm still hurt), Transak/Torus/Ramp were functional but way too complicated and didn't bring much value (also everybody hates extra KYC). But finally the SDG may be our solution to allow users donate with fiat (credit / debit cards) and for projects to receive money to their bank accounts.
The SDG impact fund has been our good friend since the beginning, I remember my first payments in Giveth were made through it and I got my salary in fiat until I decided to go full crypto. While we transition and the world knows blockchain technology and crypto better, we could bring more users, those users that only know the traditional way of money.
We have a couple of difficulties to solve. First problem is allowing donors to GIVe money using fiat, second problem is allowing project owners to receive funds in fiat. Let's get into more details
1. Allowing donations with fiat: this part is easy, we already have an account with the SDG, every donation would arrive here using donorbox or an embedded solution to grab credit or debit card payments - on our records we have to keep track of every cent that should go to every project and done! Technically we don't have much of a problem in here.
2. Allowing projects to cash out with fiat: From our SDG account we have to distribute the money to their real owners, this is not so easy, but quoting @snappysnap… "from a compliance standpoint the SDG can "distribute" funds in 4 different ways:
1) A grant (must go to a qualified nonprofit)
2) An investment (think like buying stocks or equity)
3) A MRI or mission related "investment" (goes to a for-profit entity)
4) Paying a contractual obligation (think an individual or company submits an invoice)."
SO, What's it gonna be!? Each project owner will have their own necessity and we should also have a preference on doing this without much complication. It's our job to find the best route for both Giveth and project owners. I'm very curious to listen everyone's thoughts and get the best out of this. Please comment below!
I'm making this post to find out what's the best UX so we can start building it together.
Also a question, do you think it's worth to bring fiat donations to our platform?
Yes, lots of value here
Nah, waste of time
Here some historical content that I believe are now memes

this is a big one - Mateo, 2020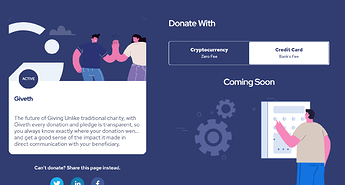 Coming soon...?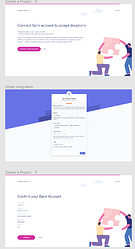 cc @geleeroyale @willy @Griff you were there :´)